Our Work

Bespoke Services & Off-the-Peg Packages

Offering strategic project management support, the bespoke services we provide look very different for each client.
As a leading marketing agency, we offer strategic project management support to businesses of all sizes. From start to finish, our bespoke services are tailored to meet the unique needs and goals of each client. Whether you're unsure where to start or have a clear project brief in mind, we are here to provide the expertise and guidance you need. Let us help you bring your vision to life and achieve remarkable results.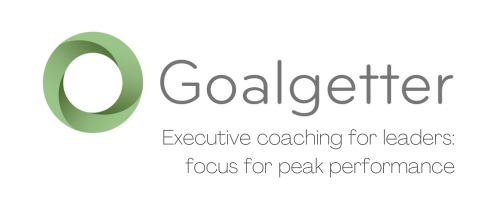 SERVICES: Ideas, Engagement, Planning & Strategic Support
PROJECT: Business Boost Review 2023
CLIENT: Goalgetter
Utilising our Business Boost Review package Goalgetter benefitted from a holistic review of the business's current position and its priorities. This process enabled our team to audit the company's website and digital presence along with a review of printed promotional materials and advise on the most effective direction for its marketing plans.
From this point we worked through cornerstone copy and key messages, ensuring clarity in Goalgetter's customer journey. Leading on to asset production for retention and acquisition of clients.

PSST! Marketing have been complete superstars in turbo charging my business. Running your own business can be a lonely place and PSST! have been an inspiration in getting all my business basics right and finding unique approaches for connecting with clients: current and new. They have brought a real commercial flair to my business. Always a pleasure to work with.


SERVICES: Ideas, Engagement, Planning, Production & Project Support
PROJECT: Business Boost Review & Marketing Management 2023
CLIENT: Search Accountancy Ltd
Utilising our Business Boost Review package as a starting point and then using our monthly marketing management support, Search Accountancy have benefited from strategic planning and social media campaign planning. Following a holistic review of the business's current position and its priorities, while working with their existing website, our team advised and supplied content to support the business's goal of 'raising our profile on LinkedIn'.
An ongoing Boost Your Socials package delivers monthly blog copy and social media content creation.



Psst! Marketing have supported us from start to finish with our rebranding awareness project and have helped us focus on the Strategic Marketing Plan and translate this into simple actionable activities, some of which are still being managed by Psst! on a monthly basis. Their flexibility to provide varying degrees of support at different stages rather than a generic offering has been a game changer for us. I would highly recommend Psst! to any growing business looking for an effective outsourced solution.

Some of our clients
We are in good company.





Let us make your project, our project!

Book an initial consultation to discuss your needs